Affordable CNC models with a range of features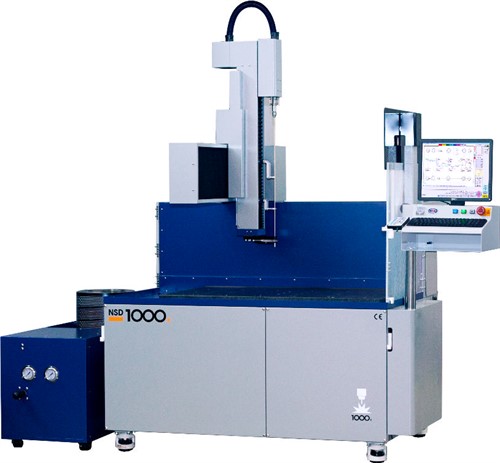 NSD HANKOOK EDM Hole Drills
Affordable CNC models with a range of features at a similar price to a manual machine.
Already sold in the USA and in Europe – high quality level of build – comes with 0.3mm – 6.0mm electrode diameter as standard.
Easy to use – minimal user inputs to load cutting data and create CNC programs.
Automatic wear check – the machine checks the exact wear based on real time cutting information – wear ratios will be right every time.
Breakthrough condtions – each cut will be automatically set for entry, main, and exit cutting to ensure the best finish and high speed machining.
Specifications

Click to view full screen.