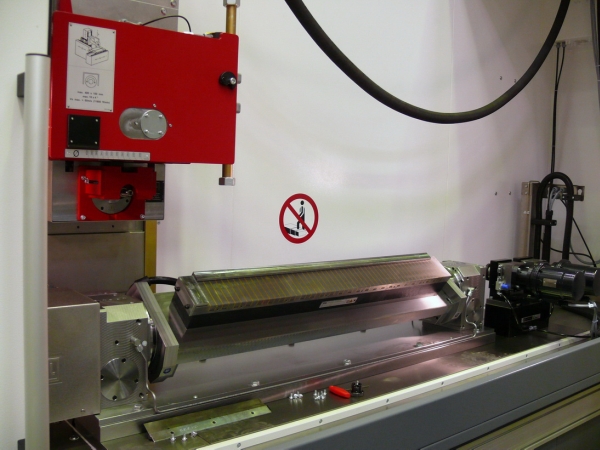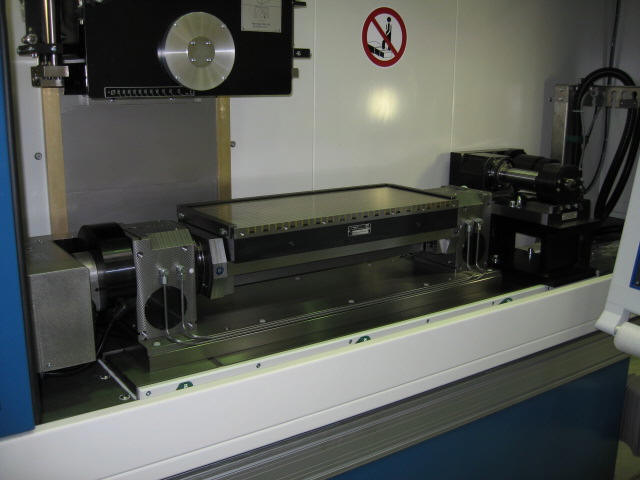 Swivel Chuck
These chucks are used in the manufacture of broaches and thread rolling dies to include Mat threads.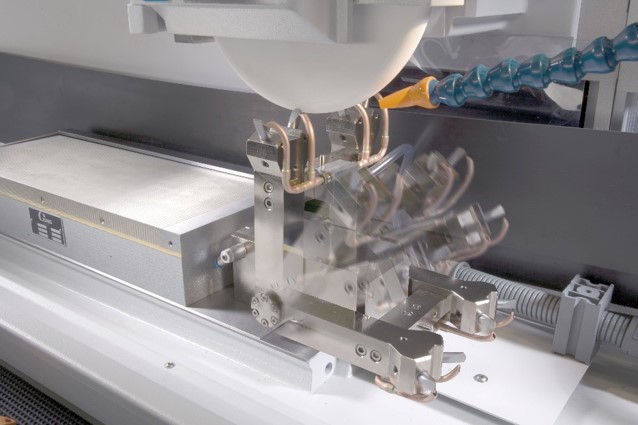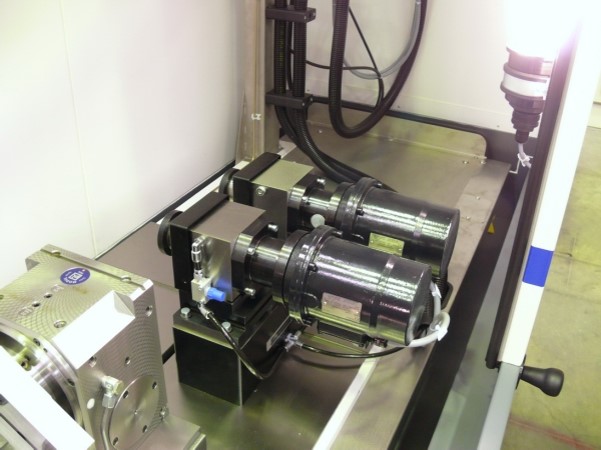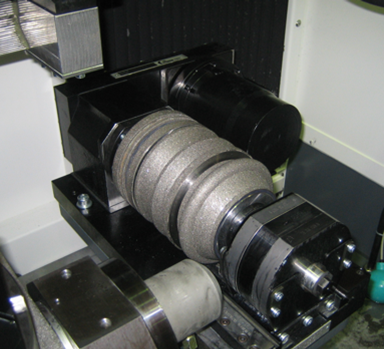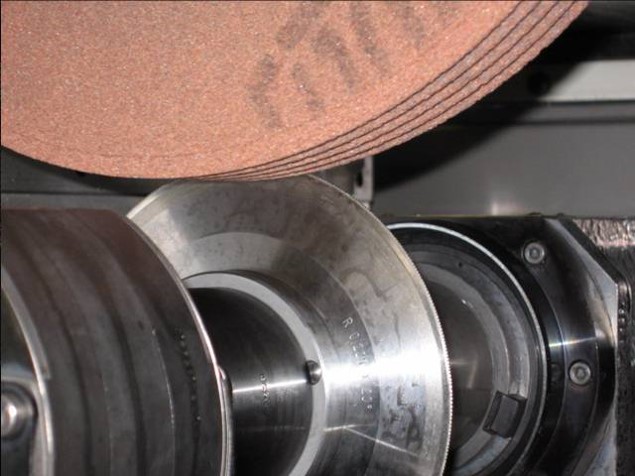 Table Dressing
Table dressers are used to profile the grinding wheel and the come in a variety of types to include:
Single point diamonds
Chisel diamonds
Rotary dressing discs
Profile and flat rolls.
Application
Used for development work before a profile roll is manufactured.
Production work where a large number of different profiles are required.
Used with the Grips programming system for contour generation.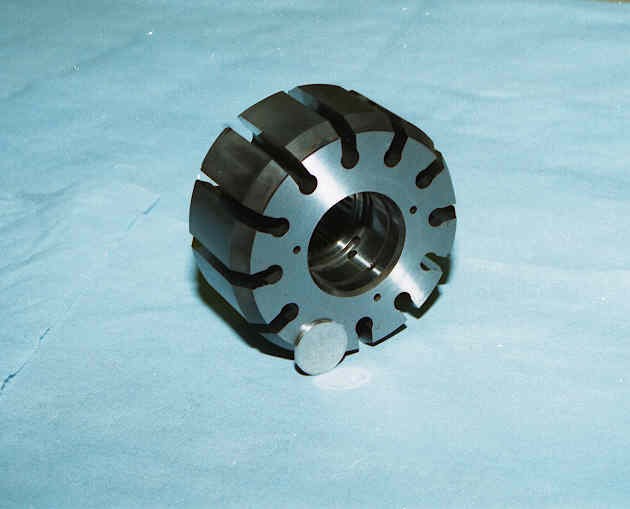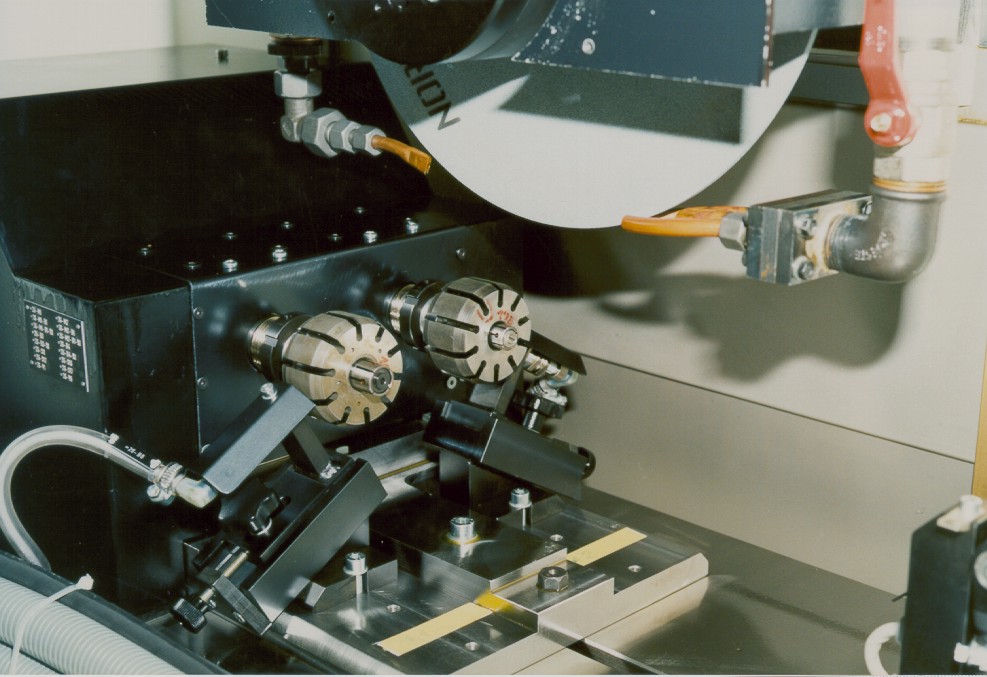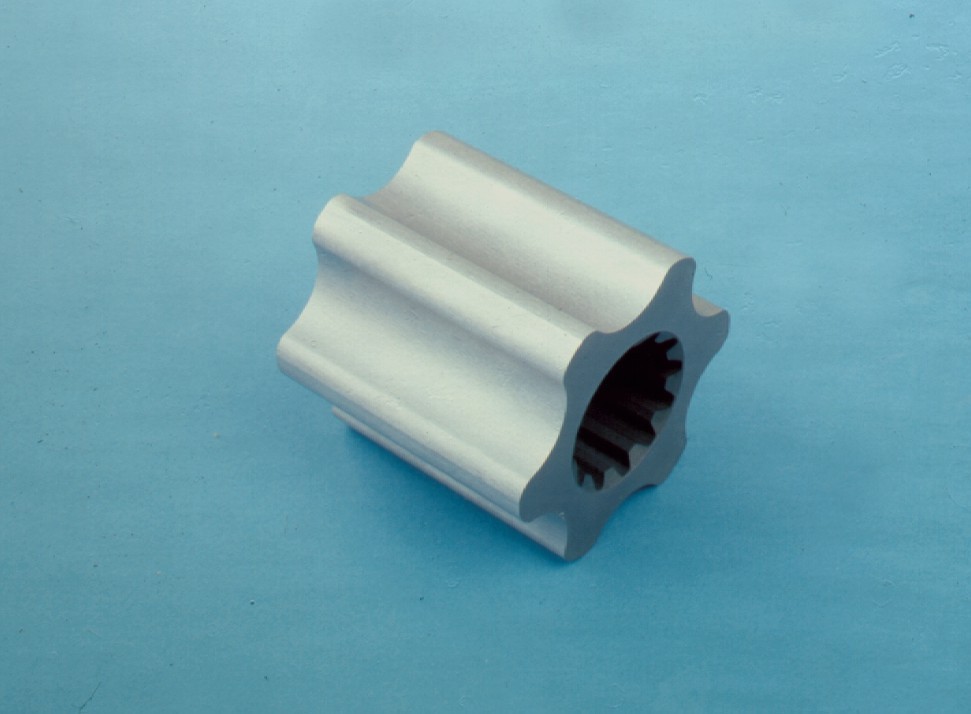 Rotor Manufacture
This application use conventional or CBN grinding wheels and a horizontal spindle for the manufacturer of Rotor and vane slots for hydraulic components. The machine is equipped with special thermal compensation due to the condition of the grinding wheel.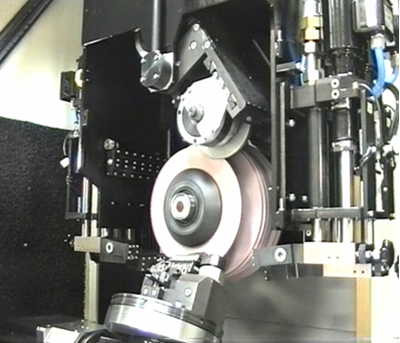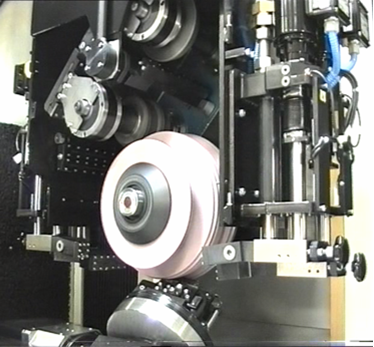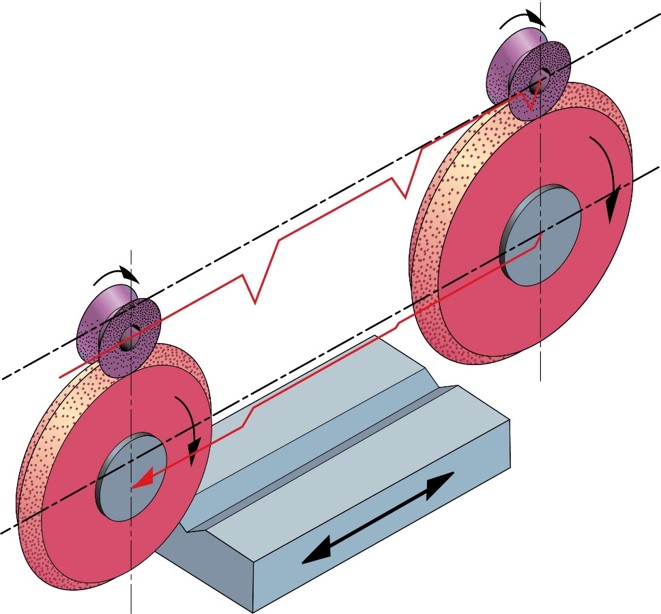 In Process Overhead Dressing
Using the PEA K 37 on a Blohm Jung machine, a diamond holder can support 6 diamonds so different radius diamonds can be kept in the machine. The machine can check the profile of the diamonds and adjust for wear in the profile. The same machine can also offer a disc so that continuous dressing can be performed whilst grinding.
Application
Small profile parts with profiles up to 50mm wide
Punches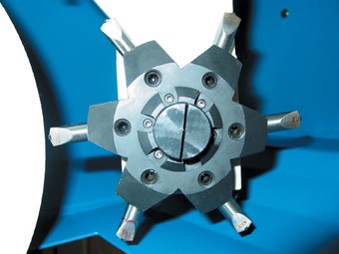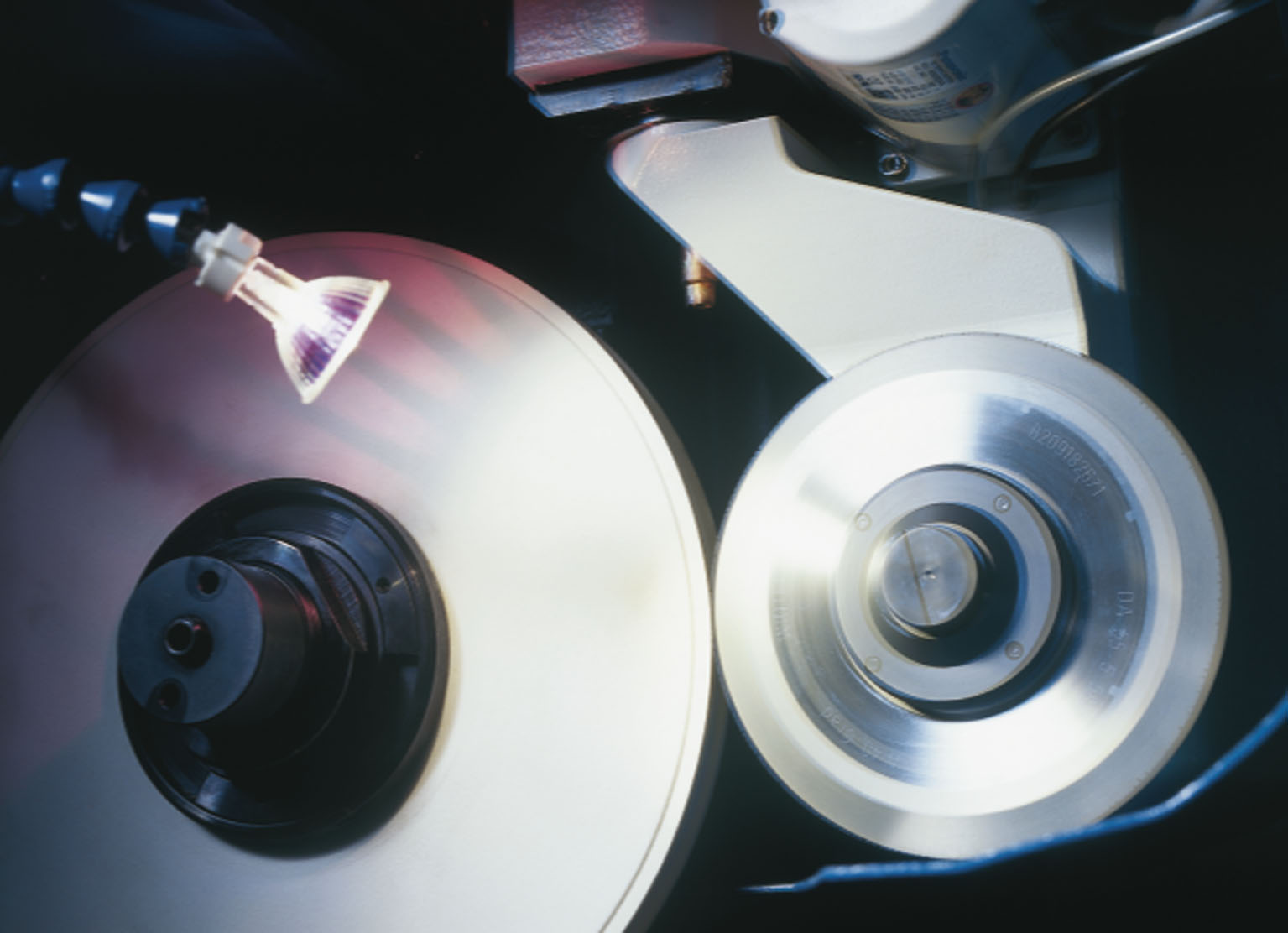 In Process Overhead Dressing
In Process dressing where the roll feeds intermittently into the wheel giving the following benefits:
Profile is maintained
Wheel is conditioned to give the best grain exposure
Wheel is cleaned
New grains are exposed
Cost saving over continuous dressing with a little loss of performance
Application
Heat sensitive materials
Difficult to machine materials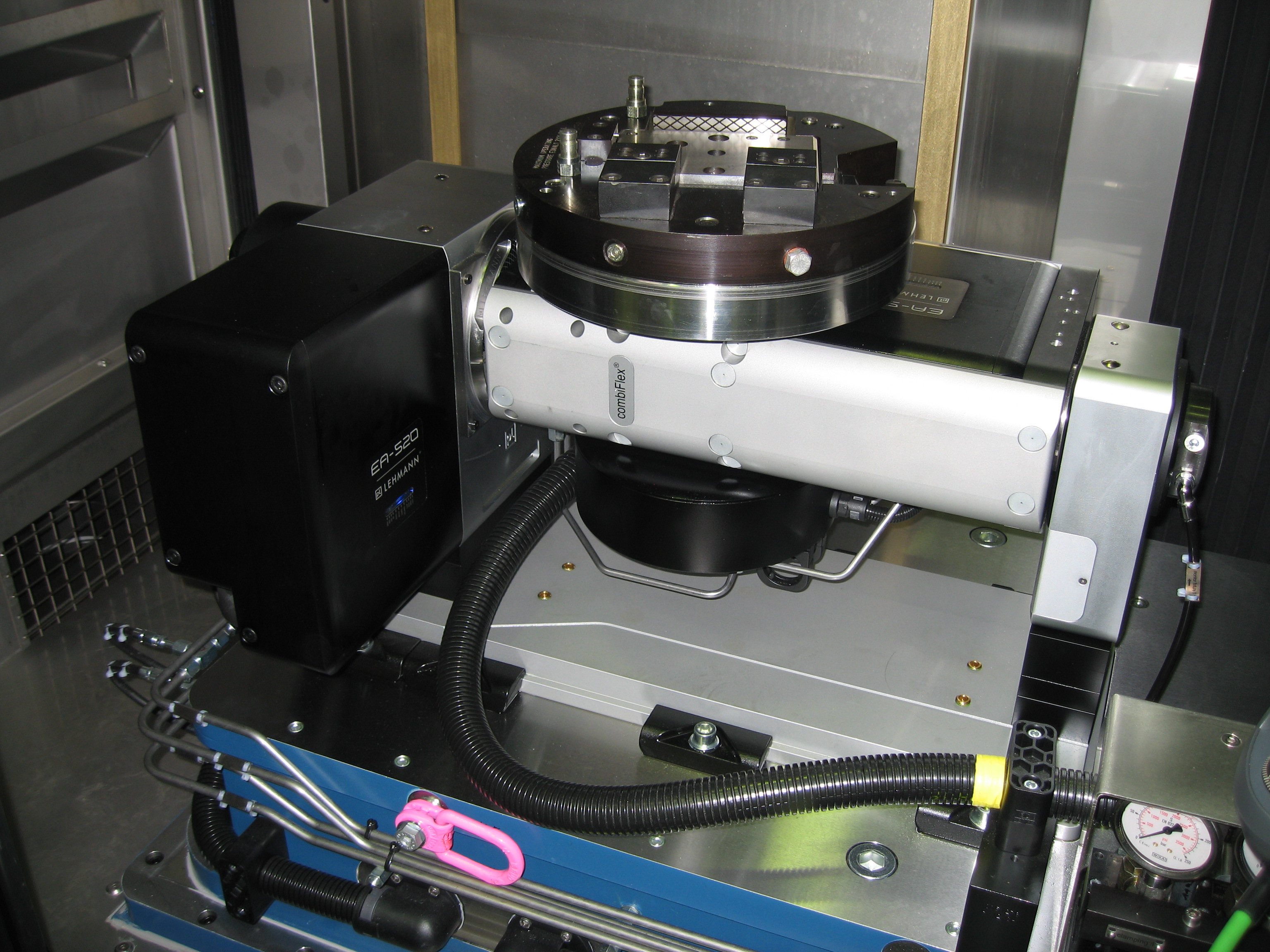 Rotary Tables
The machines can be equipped with single and double tables to enable 5- axis machining of complex parts. These tables allow the manufacture of large radii by rotating the part under a given point of the wheel to create a radius.
The tables allow simple parts to be machined on various sides which enables to part to be machined in one set up.
Applications include
Nozzle guide vanes
Turbine blades
Seal segments
Compressor blades