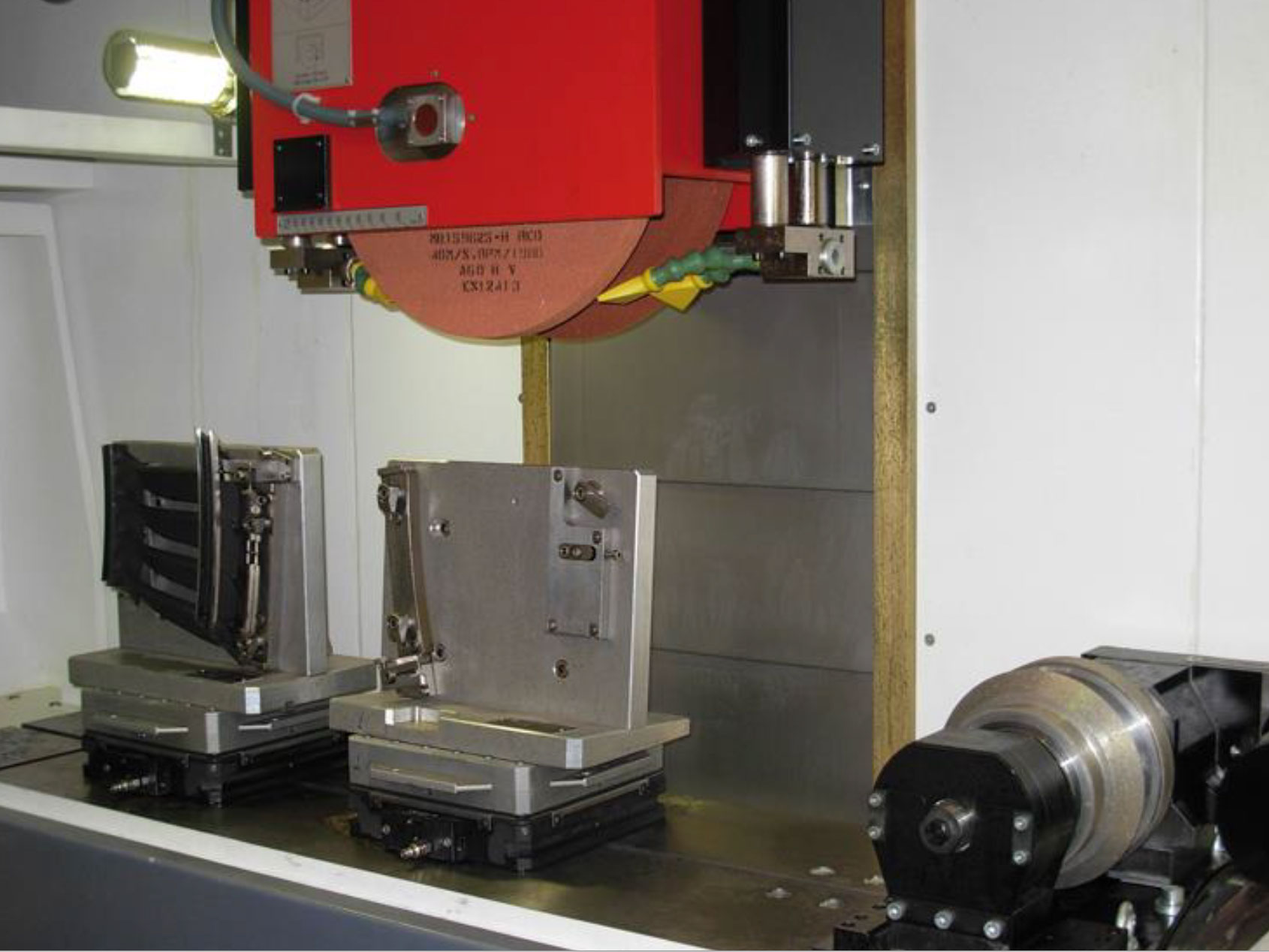 Two pallets on a Blohm grinding machine grinding the wedge faces on a nozzle guide vane.

Picture also shows the table dresser.
A 240 x 480 receiver is also possible for larger forces. It is also possible to fit two single pallets on the double unit.
Other zero point clamping systems are are available.